Lead-DBS optimized to support Macaque imaging data
We are happy to announce that the core functionalities of Lead-DBS have been ported to support non-human primate (macaque) MRI and CT data.
Lead-DBS is a Matlab toolbox built to localize deep brain stimulation electrode placements based on postoperative imaging data. With the release of version 1.4.9 and the "macaque toolbox" (download here) you can start up Lead-DBS in macaque mode by entering
lead macaque
into the Matlab prompt.
Furthermore, the detailed INIA19 macaque atlas has been ported into MNI space and is available in preinstalled form within the Lead-DBS macaque toolbox.
Please do not hesitate to contact us in case of questions or suggestions.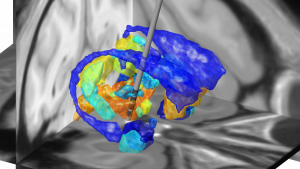 https://www.lead-dbs.org/storage/logo512Padding-300x212.png
0
0
andreashorn
https://www.lead-dbs.org/storage/logo512Padding-300x212.png
andreashorn
2016-06-09 16:38:45
2016-06-09 16:43:35
Lead-DBS optimized to support Macaque imaging data